PERSONAL BITCOIN WORKSHOPS
14-02-2017
Are you planning to invest in Bitcoin, but are reluctant and unsure on how to do this in a secure way?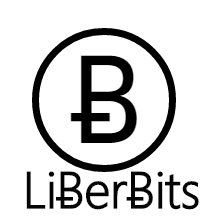 You are welcome to contact LiɃerɃits for a personal workshop. We will help you with the set up of a secure trading strategy, trading wallet and hardware wallet. Security is a top priority when you are investing large amounts into Bitcoin and other cryptocurrencies. It is crucial you start with the best setup from a security perspective. A personal workshop is the best way and a small investment in order to avoid massive losses because of theft or a mistake.
A personal workshop takes max 2 hours and includes the following topics:
- How does a bitcoin transaction works - How does a bitcoin wallet works - How to set up and install your hardware wallet and implement the best security practices - How to set up, use a bitcoin exchange for buying and selling Bitcoin - How to buy and sell bitcoins - How to set up a secure bitcoin trading strategy - Questions
The price of an individual workshop is € 250,- which includes the best Bitcoin hardware wallet on the market. You will save an enormous amount of time and worries. Everything will be set up according to your needs so you have the best initial setup you can have in order to securely trade and invest in Bitcoin.
How many persons can attend?
In principle the workshop is for 1 person only because of security concerns during the setup of in particular the hardware wallet. A family member or another trusted third party are allowed to attend only with explicit permission of the attendee.
You are welcome to book your personal Bitcoin workshop and visit us in our office in Malta. It is also possible to conduct the workshop in the convenience of your office or home.
You are not living in Malta?
You are able to schedule a personal Skype call. We are able to conduct the workshop over Skype. You should first order your Bitbox hardware wallet and have it ready for setup before the Skype meeting.
You can order the LiɃerɃits Bitcoin workshop guide as a PDF-file for only € 75,-. This guide is based on the setup of the Digital BitBox. It is recommended you should buy the Digital Bitbox in order to get started. The Digital Bitbox is included in the price of a personal workshop.
For more information on scheduling a personal Bitcoin workshop of Skype call, leave us a message at contact.